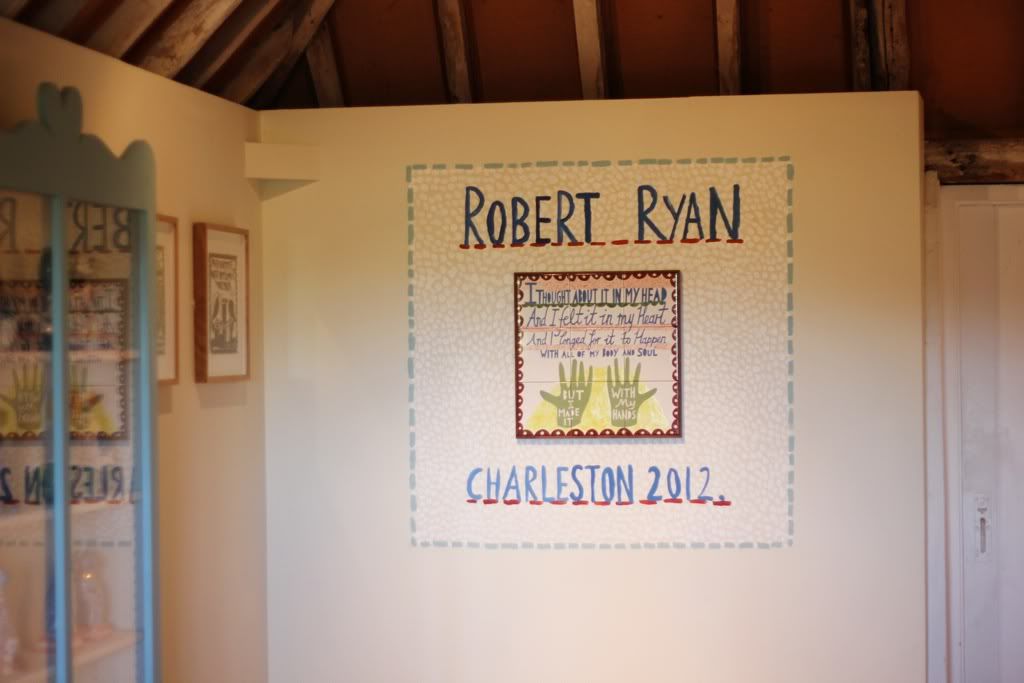 Rob Ryan at the Charleston Gallery
Rob Ryan has been a favourite of mine ever since I stumbled across some of his work online, a few years back. I've seen his designs in a number of shops, although this is the first time I've seen it in an exhibition space.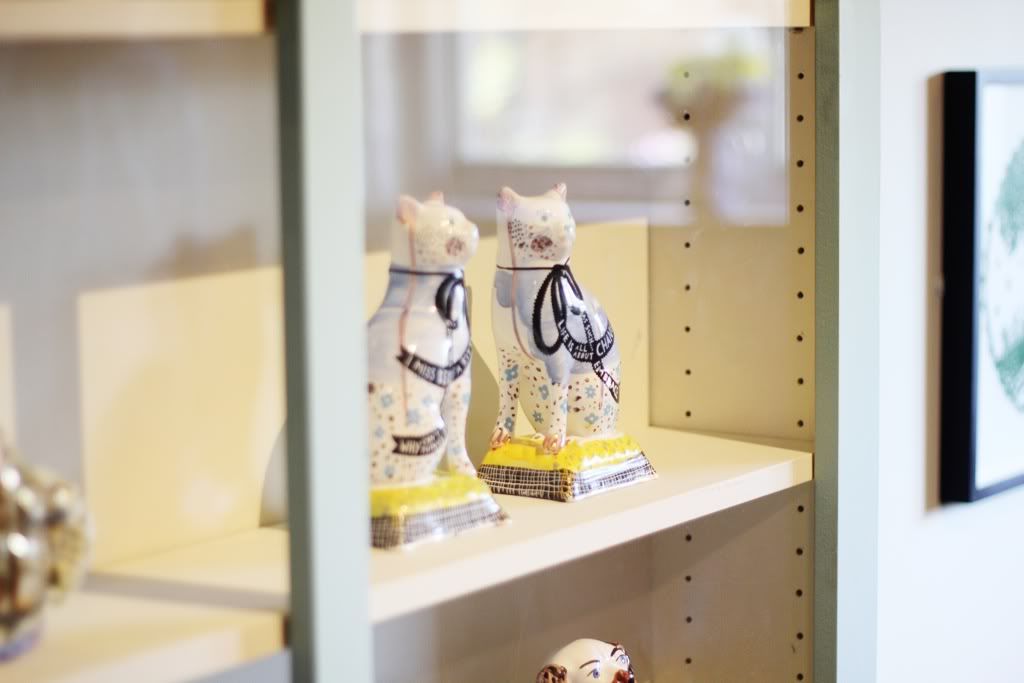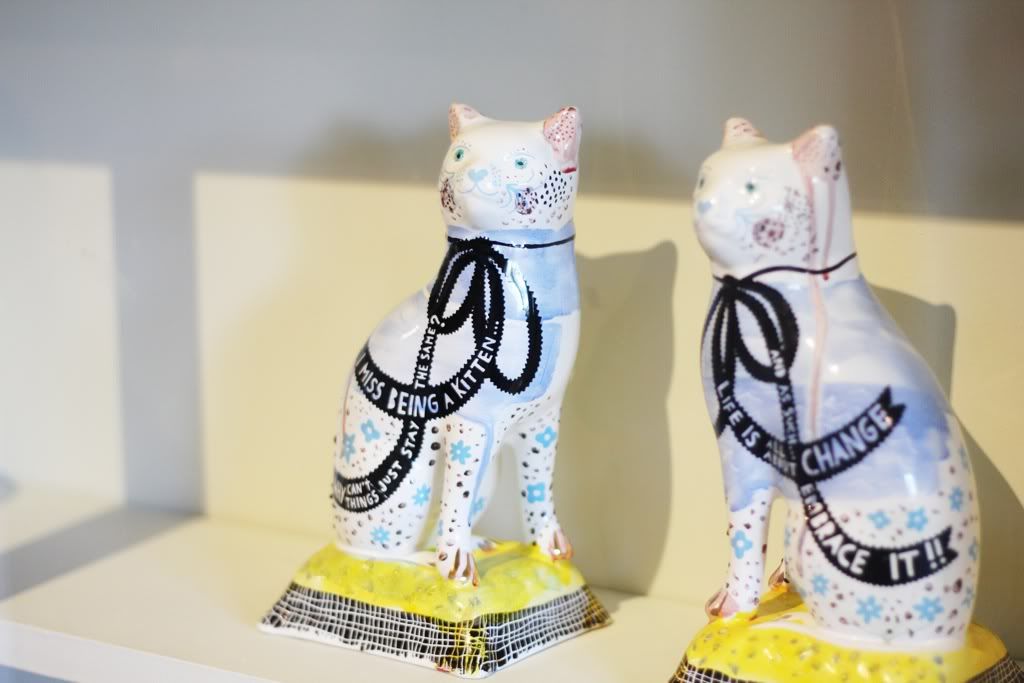 The ceramics were the highlight for me, partly because I haven't seen them before, whereas his paper cut designs are easily recognisable. It's easy to connect Rob's work to the interior of the Charleston Farmhouse, the colours match that of Vanessa Bell's elaborately decorated fire surrounds, the cross hatching lifted from her artwork, and the geometric style patterns from the wallpaper and fabrics.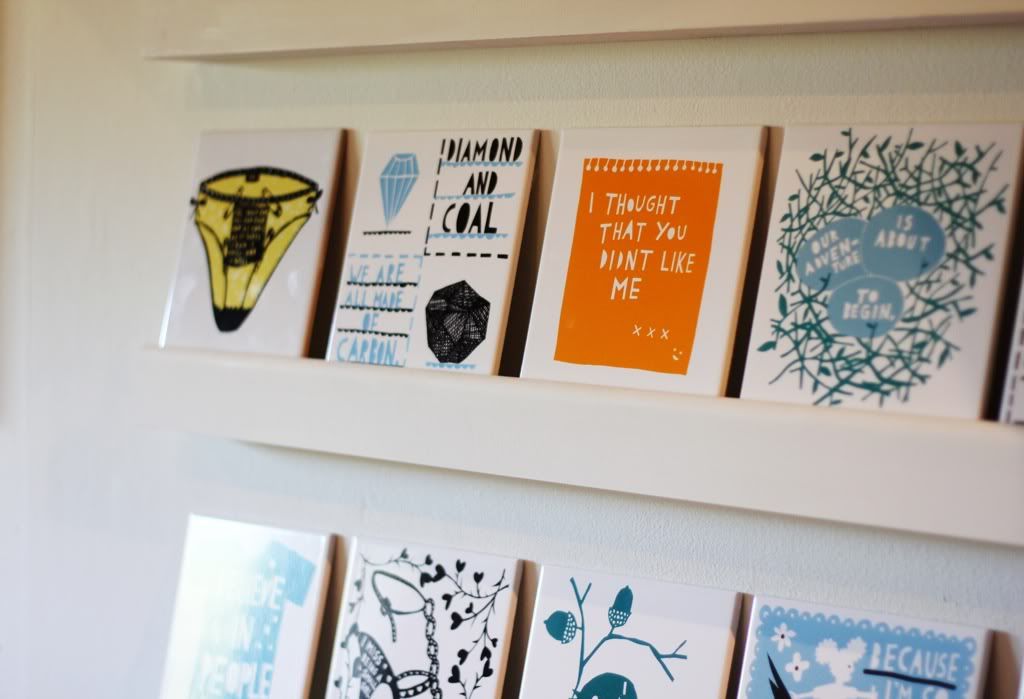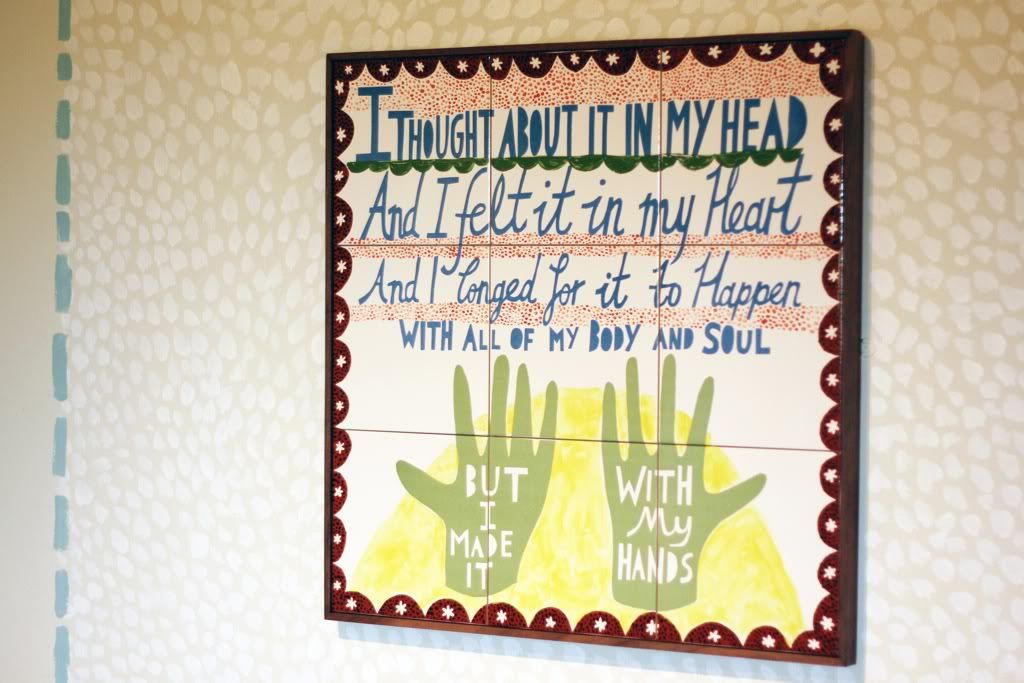 I have never worked with pottery or ceramics and after seeing Rob Ryan's creations, and those of
Quentin Bell
, it's something I would love to try.
You can read about my Charleston adventure
here
.