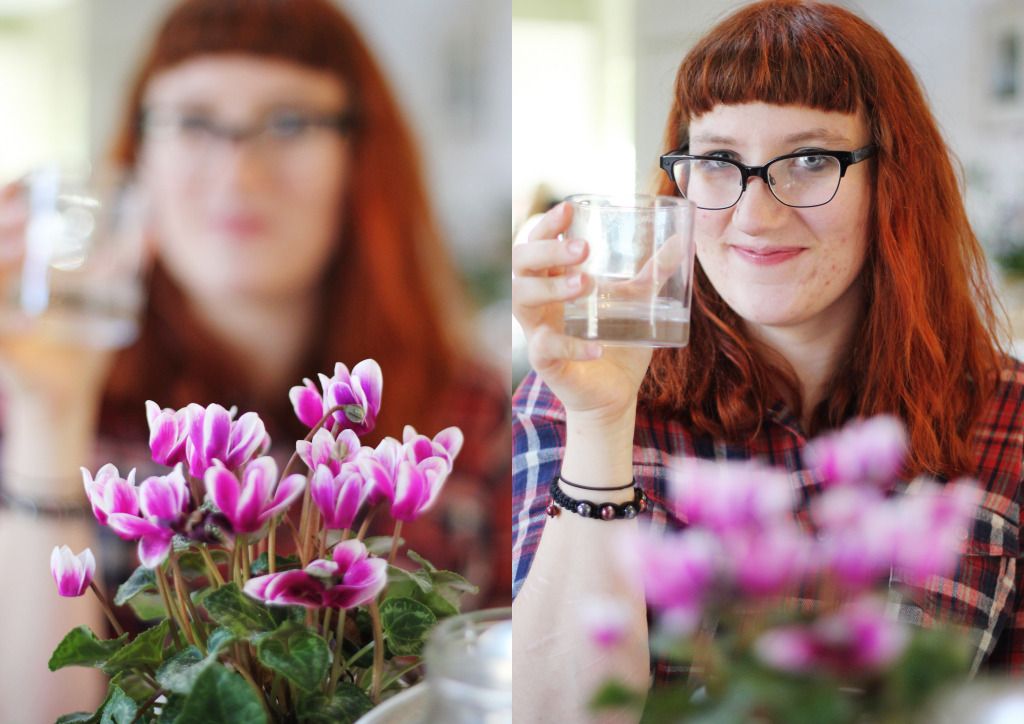 Hello! I'm Amy Edwards Green, chronic over-user of the black fine liner, welcome to my Illustration Design Blog. Here's a little bit of background information before we get started…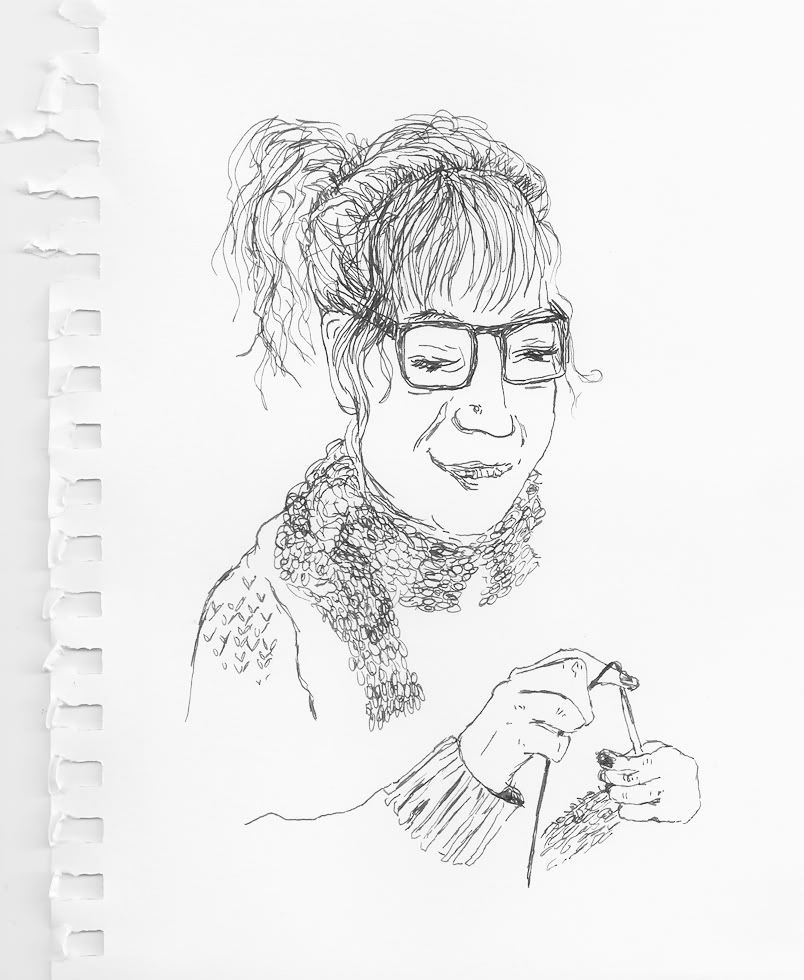 I'm most likely to be found in possession of a half finished knitting project or a Harry Potter book. After a gap-year-that-turned-into-two-gap-years, I'm now about to study Illustration and Animation at Kingston University.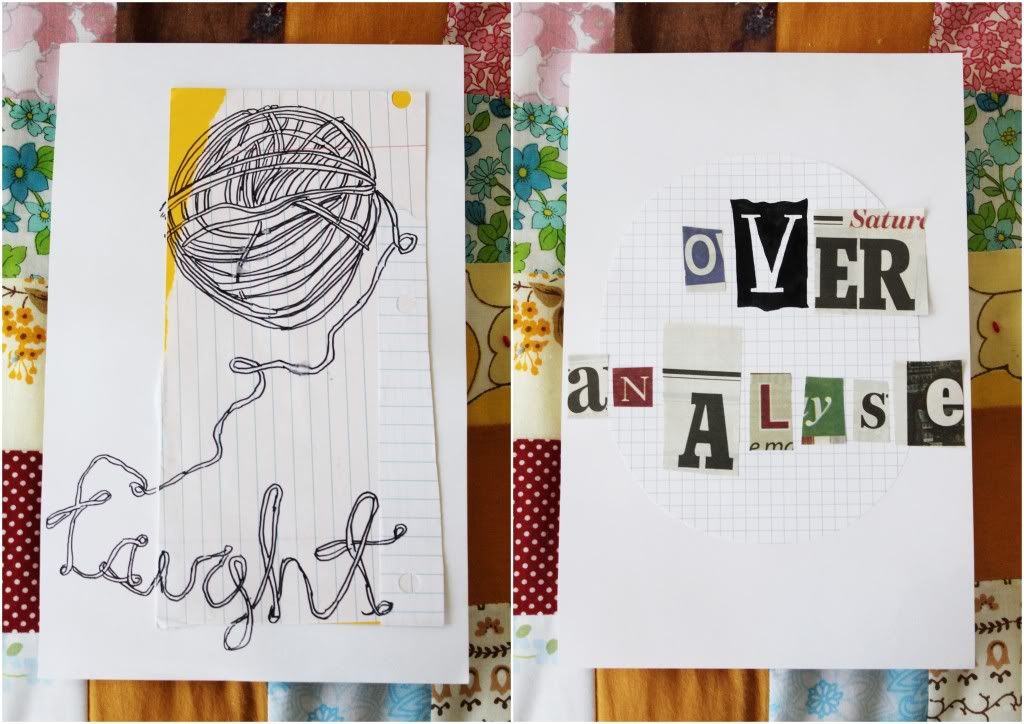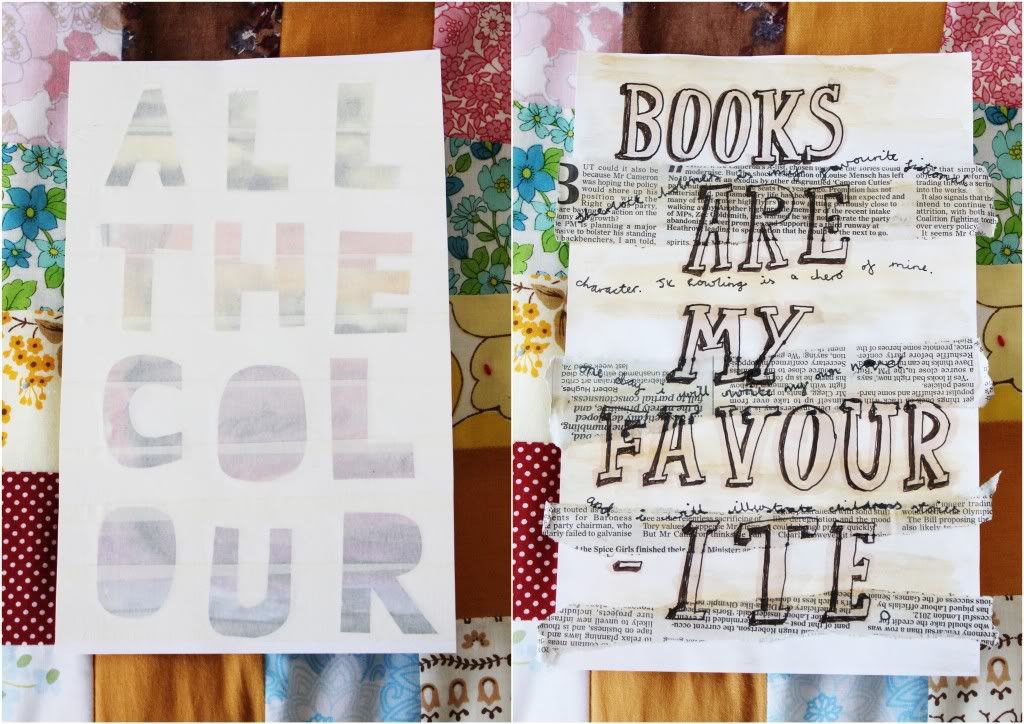 You can find out the facts behind these images by looking
here
.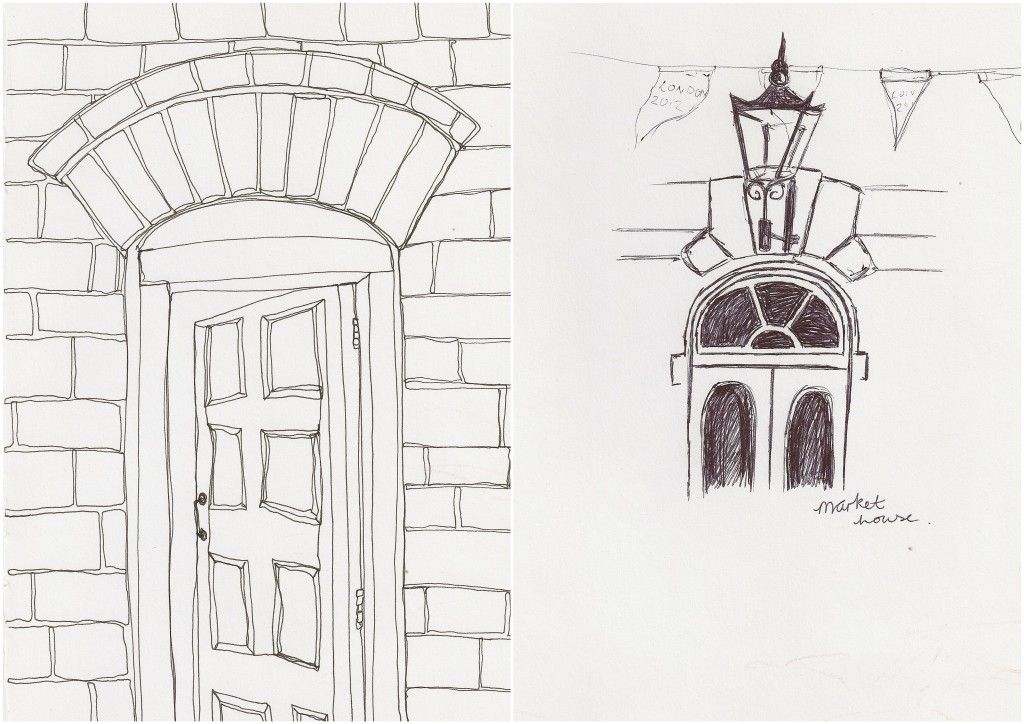 It goes without saying, although I shall say it anyway, I love drawing. I love recording details, whether photographically, or in a sketchbook / scrapbook / art journal, or via my blog. This summer I did a little
drawing tour of the Surbiton / Kingston area
, as I was exploring the area I'd moved in to.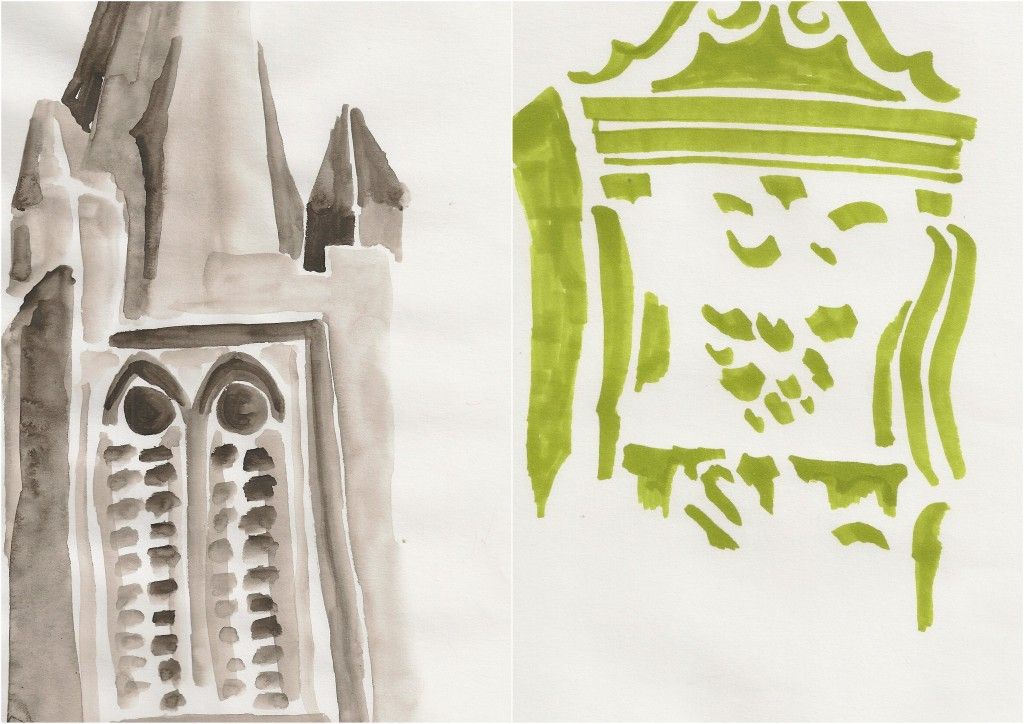 This was a really interesting little project - giving me an excuse to wander through town with my eyes peeled. I think I'm going to add some further drawings to this little 'tour' as I find out more about the area. You can see more in
this set
on my flickr.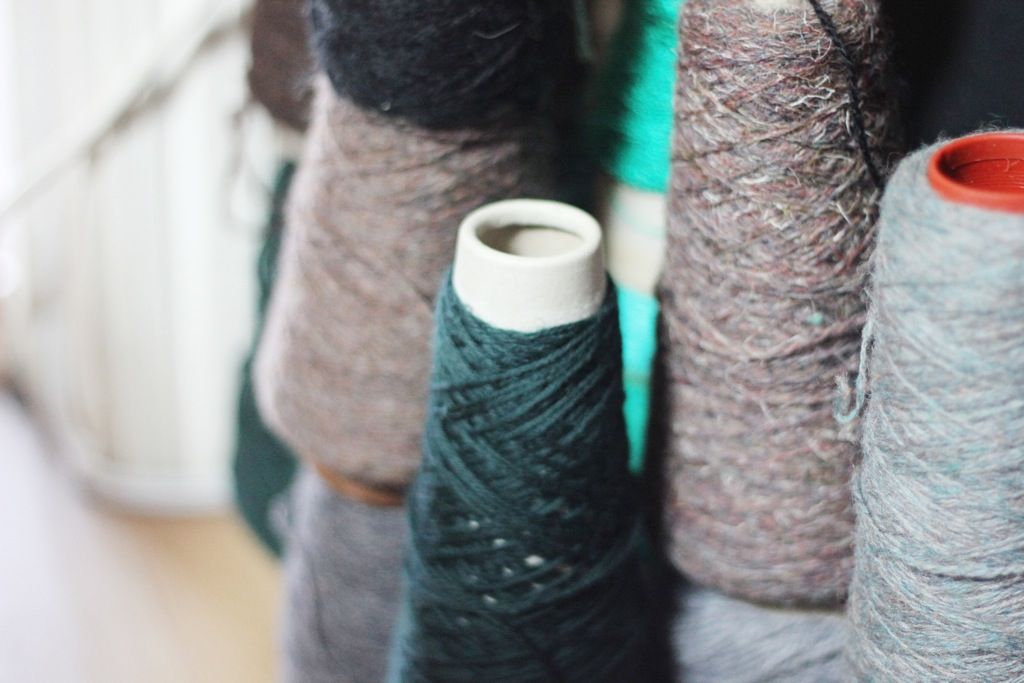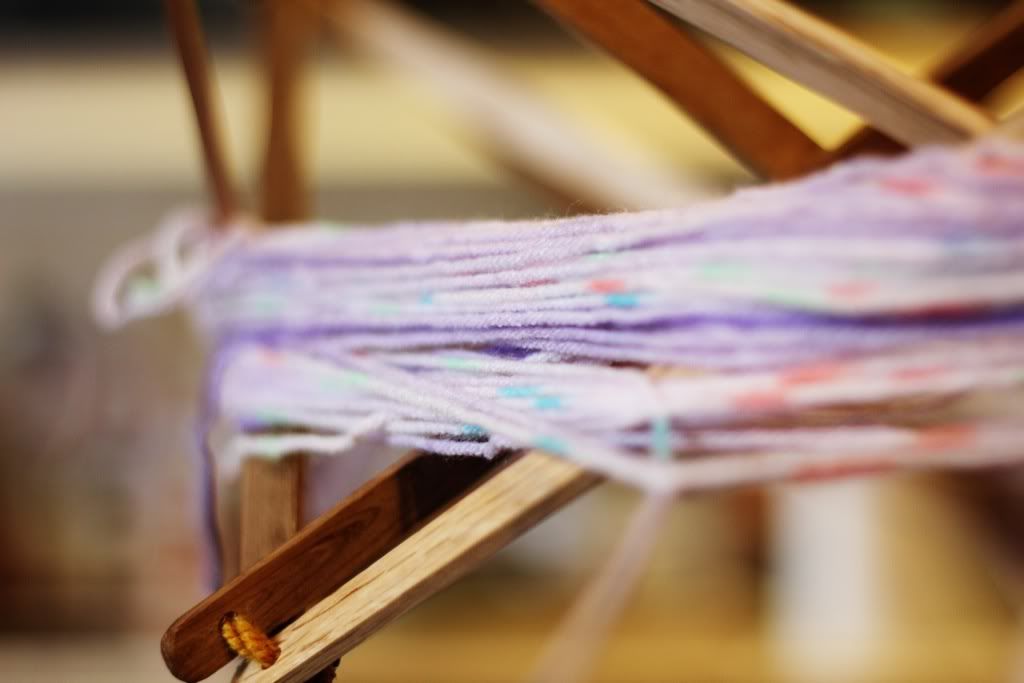 Apart from drawing, I love crafts and making things, in this respect I am very inspired by the work of
Kaffe Fassett
. My hands aren't happy unless they're working. I'm a knitter, a knitting teacher, a (beginner) crocheter, a spinner, a dyer and an occasional scenery painter. I like to keep busy.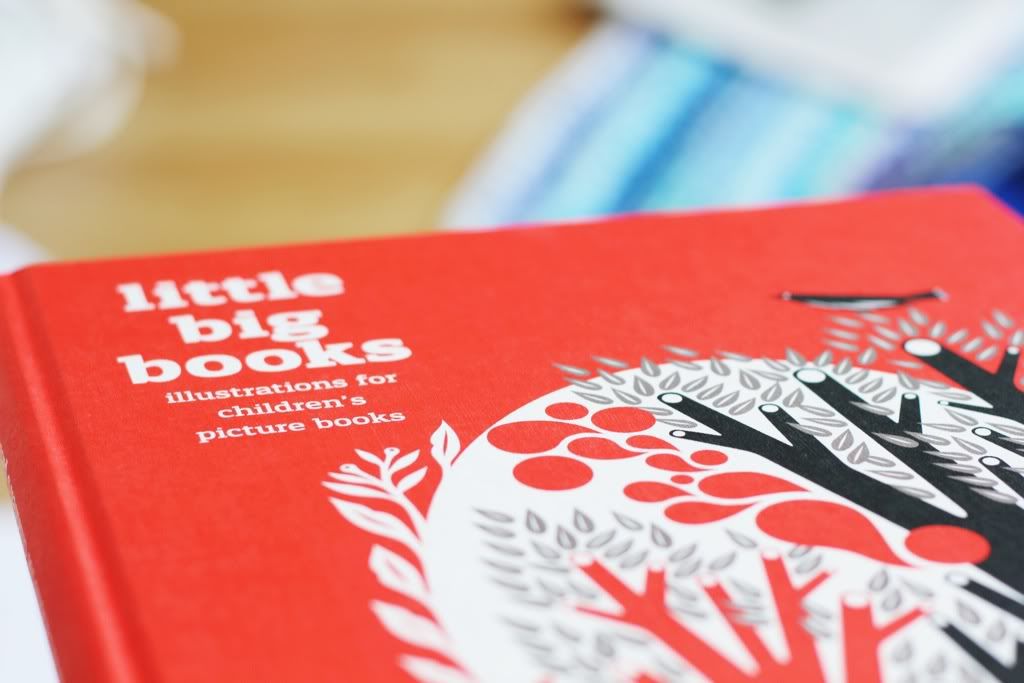 Stories, History and Hard Work are the things that inspire me most. I love books and writing and libraries. My visit to Magma could have very easily emptied my bank account and cost me my student loan, but I managed to restrain myself to just one purchase, the fabulous Little Big Books Illustrations for Children's Picture Books.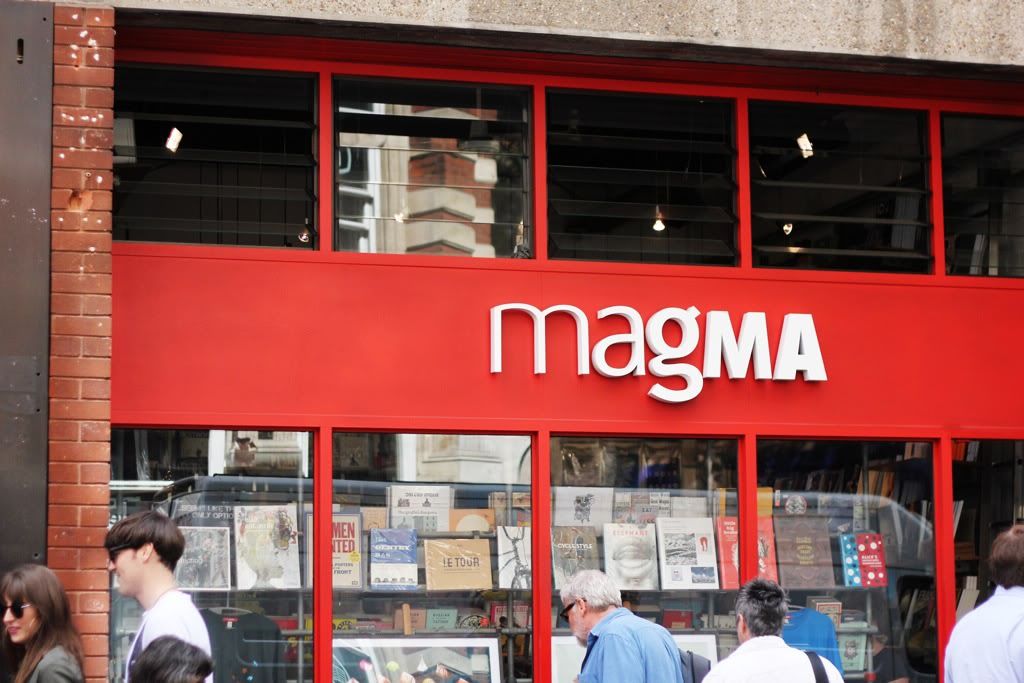 Something I am really fond of, are items with a history. I love second-hand things, whether 'heirlooms' passed down from family members, things picked up in charity shops, vintage stores and eBay auctions, or historical artefacts in museums such as the V&A.
You can see a few more drawings from the V&A
here
.
I went to Charleston Farmhouse in Sussex over the summer to see the
Rob Ryan exhibition
and the house itself turned out to be even more inspirational than Rob's work (which as a big Rob Ryan fan, says something).
Charleston was the home of the artists Vanessa Bell and Duncan Grant, together with their friends collectively known as the Bloomsbury Group.
Something that resonated with me, was that almost everything was decorated. Walls were hand painted with elaborate patterns, lampshades were pottery creations by Vanessa's son Quentin, exquisitely patterned fabrics adorned furniture and windows, fire surrounds were painted in Vanessa's bright colour palette. You can read more about my visit to Charleston here.
Here's a quick round-up of some of the things that have been getting my creative juices flowing recently…
The sixty-second countdown animation to the start of the opening and closing Olympic ceremonies. Photographs and video clips of numbers seen around London, edited into a countdown, a really effective animation that captured my attention, before the ceremony had even started. I love photography and I'm fascinated by details, like door numbers, that are generally overlooked. Watch the clip here.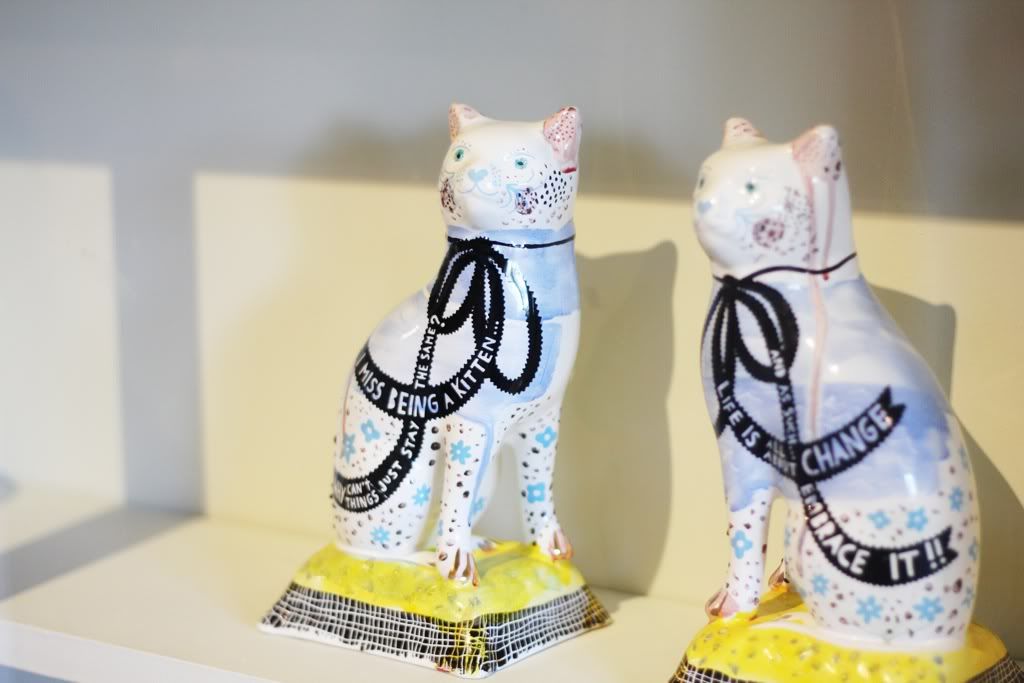 Rob Ryan's ceramic work exhibition. See more images
here
.
The work for sale at Renegade Craft Fair London. You can read more about my experience at Renegade
here
.
And finally, predictions for the future...
In the future I hope to be someone who does things, not someone who merely dreams of doing them. You can see some of the things I'd like to be in ten years time,
here
.
Thankyou for joining me on my newest journey.
For day-to-day adventures and general craftiness, check out my personal blog
The Happy Daisy
.