Last weekend
the Knitting & Stitching show
returned to London's Alexandra Palace. As knitting and textile enthusiasts, Harriet and I went along. It was £15 to get in - which is pretty standard, but we were lucky enough to bump into a lady with a spare complimentary ticket on our way in, so we didn't have to pay full price!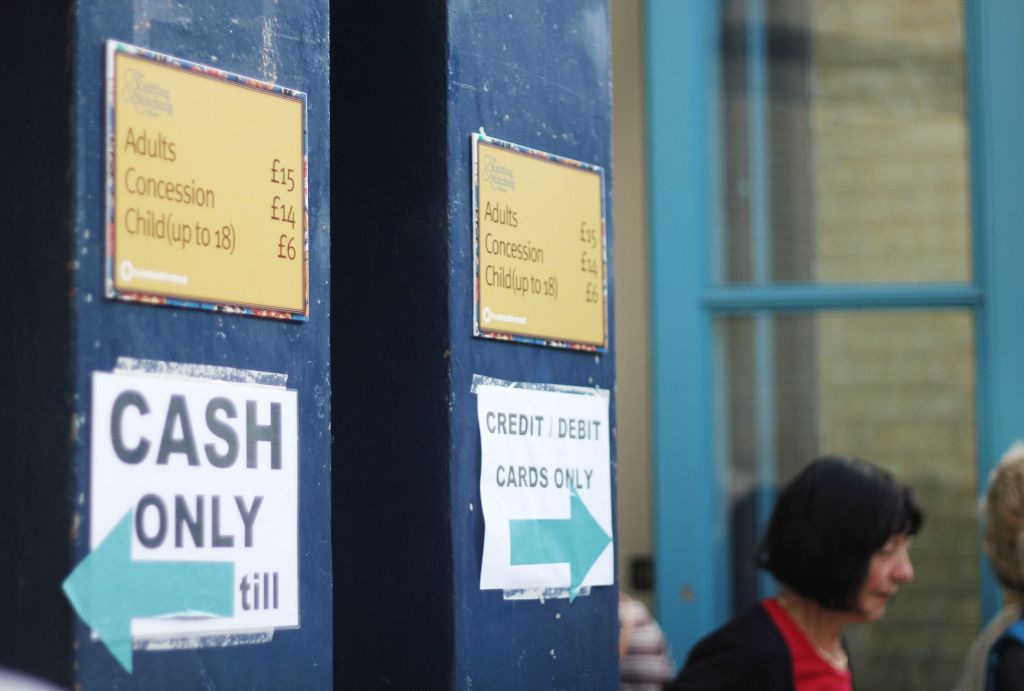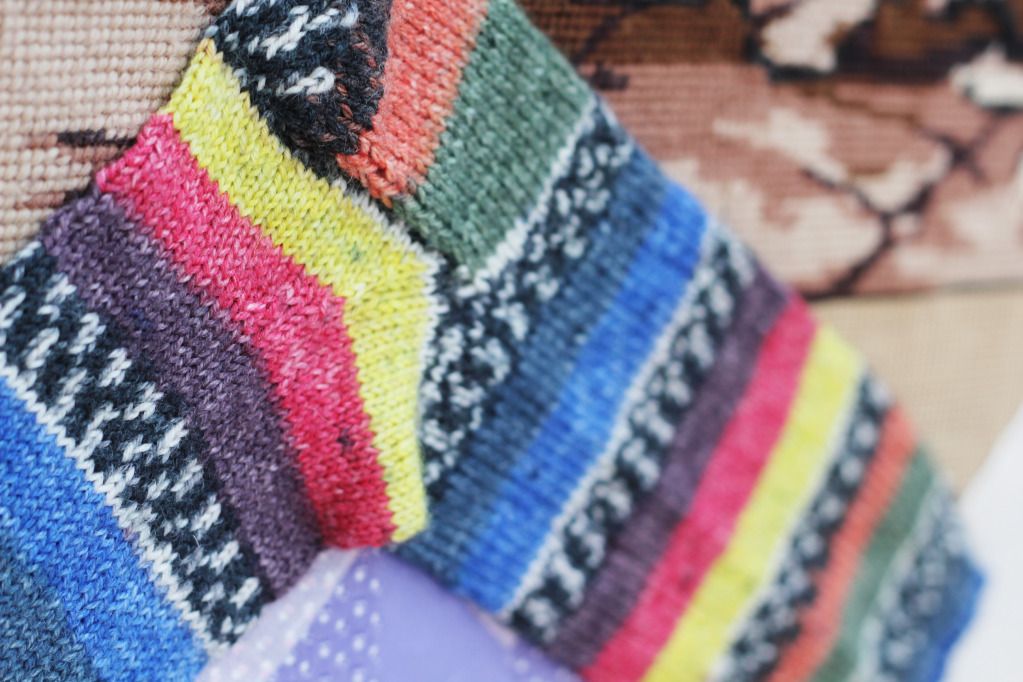 One of my favourite parts of the show was in the foyer, before you even got into the exhibition halls - Tales Of The Unfinishable, a fabulous collection of unfinished and abandoned projects had been displayed to create a large textile tent, lined with patchwork curtains. You could go inside and read the stories behind all of the projects featured.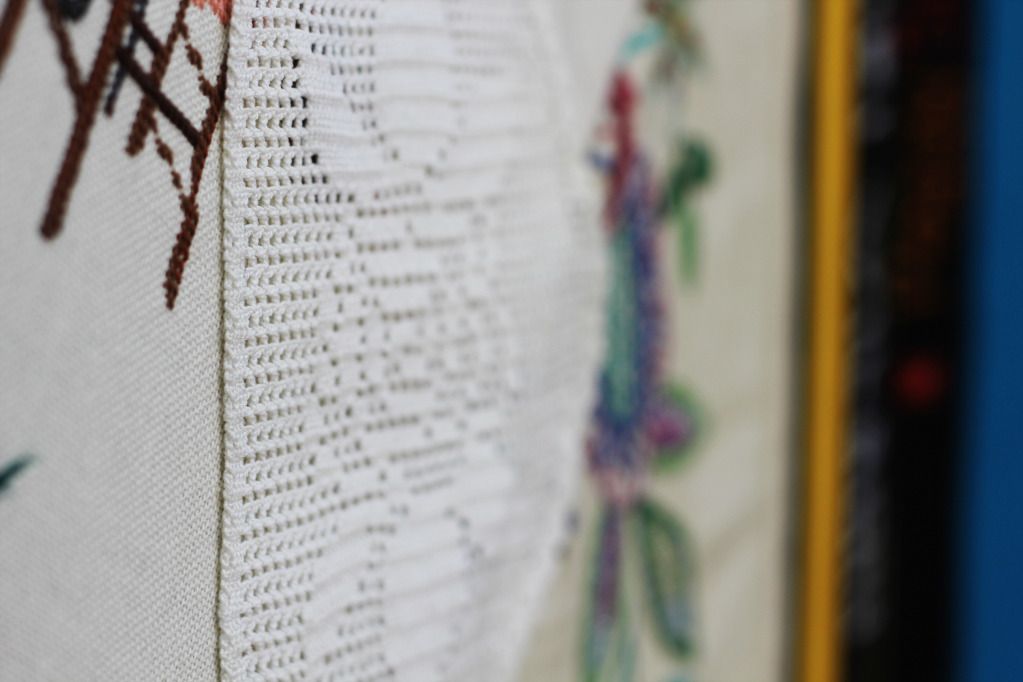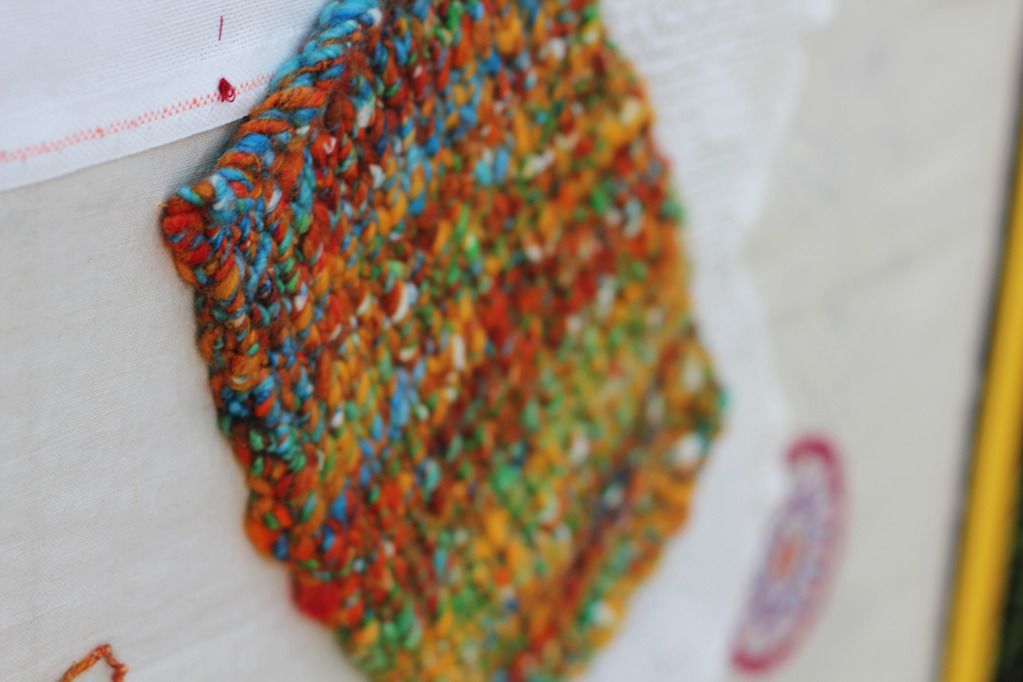 This is one of my favourites - I love all the colours.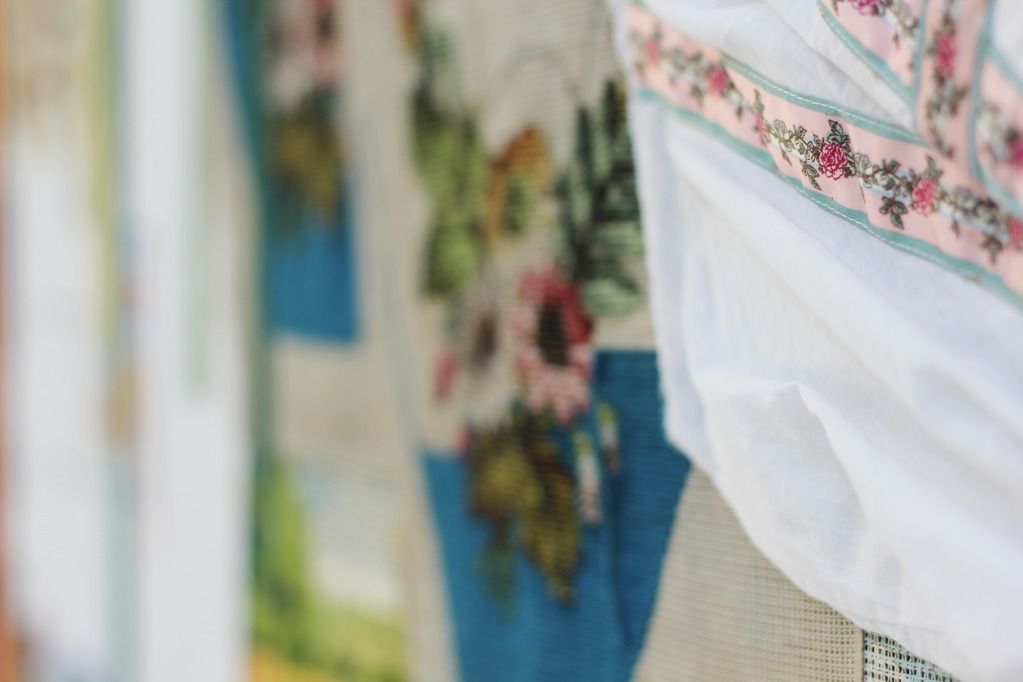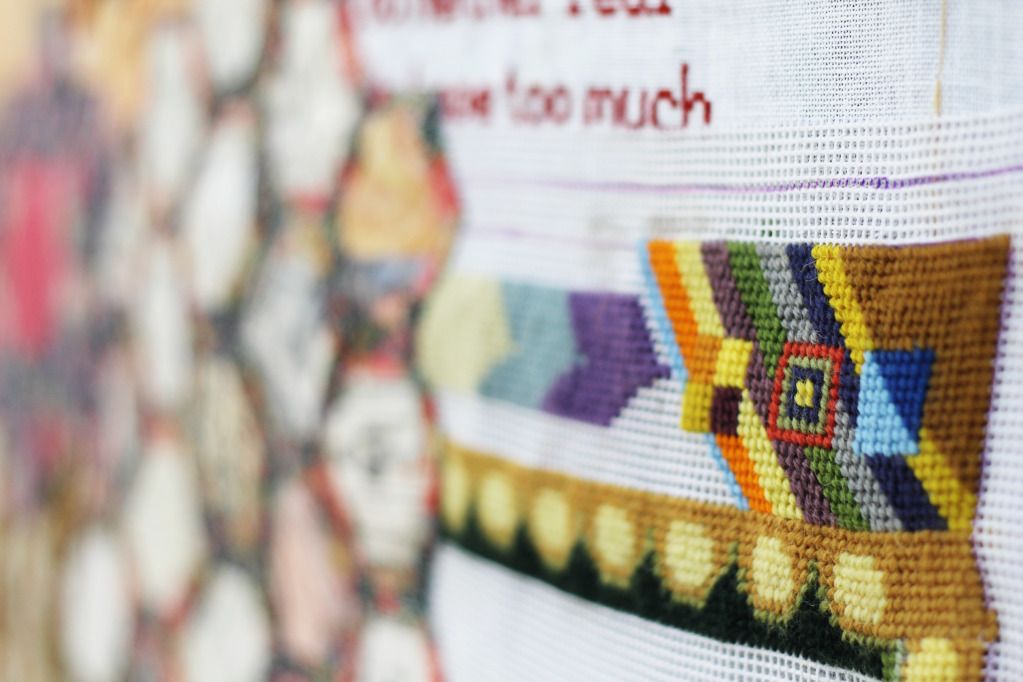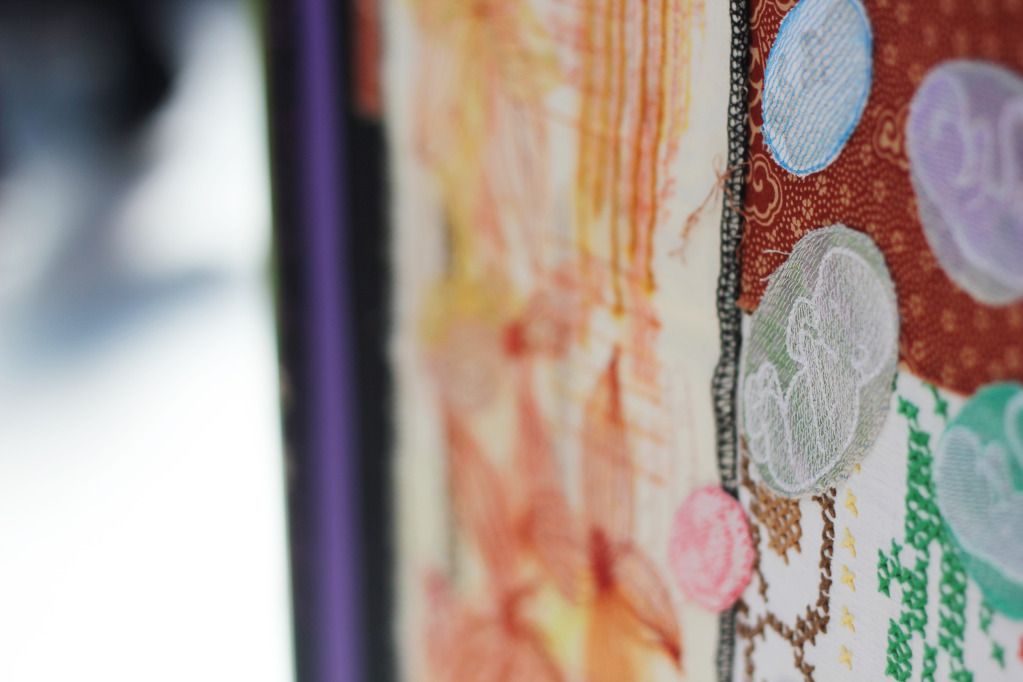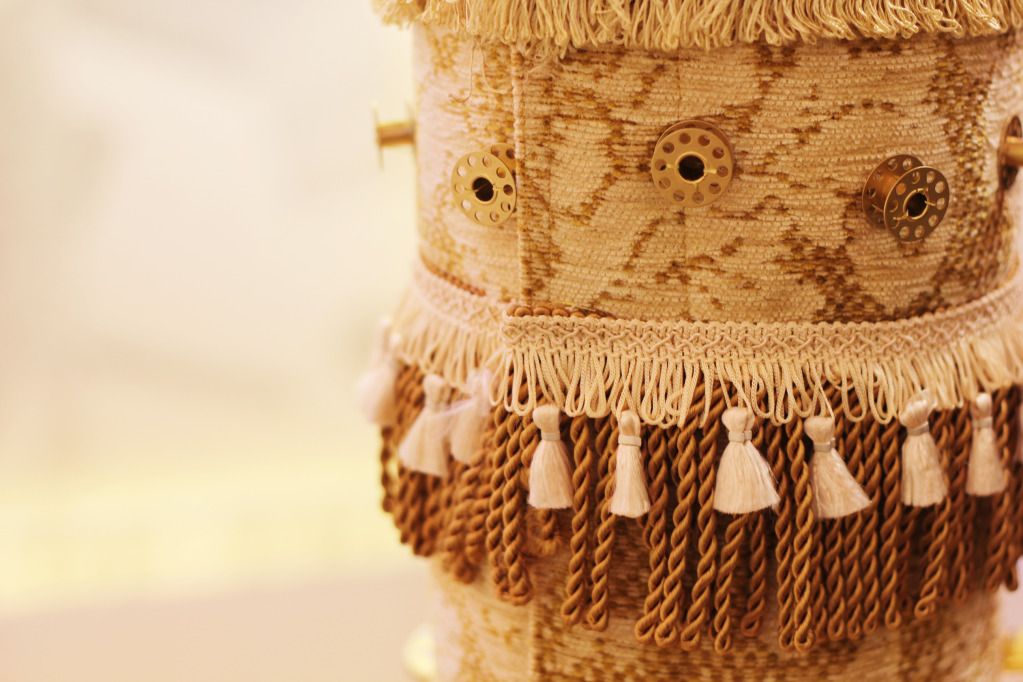 The pole holding up the centre of the tent was covered with haberdashery essentials, all sprayed gold, and a little speaker that played the sound of a sewing machine gave the tent atmosphere.
Something I really loved about this part of the show, was the emphasis on imperfection and experimentation. I tend to get caught up in following patterns and perfect stitches, particularly when knitting, so it was really refreshing to see things that perhaps otherwise, would've been discarded or forgotten.