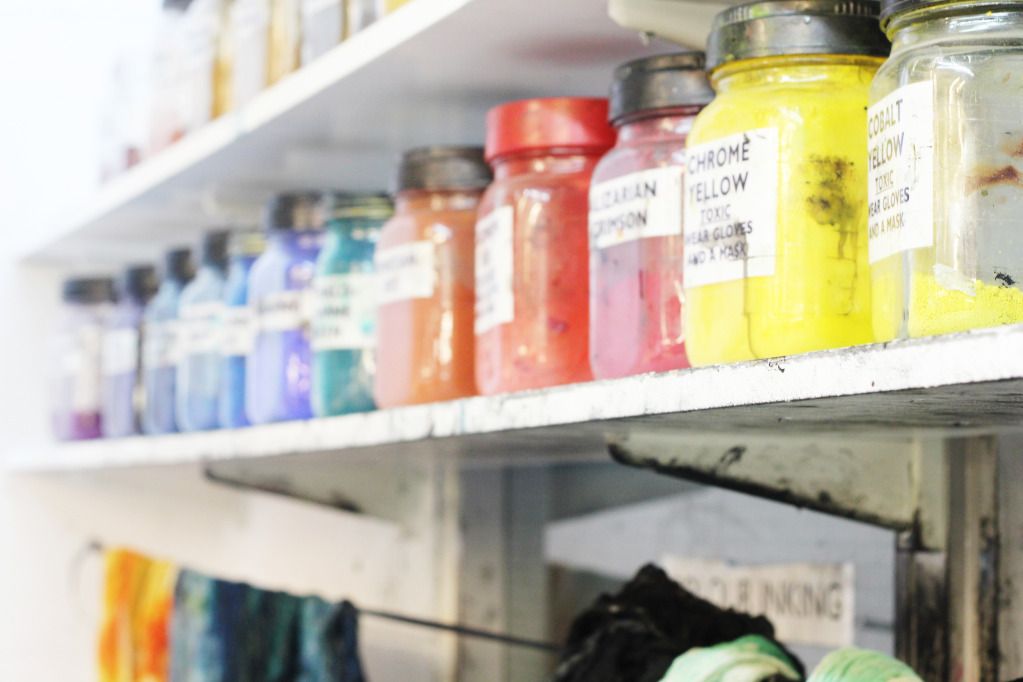 One of the things I've been looking forward to most about art school is printmaking - I didn't have access to printmaking facilities at A Level or at Foundation and it's something I've always wanted to try. We had a short introductory print project last week, where we were given the title Failure To Communicate and three days to come up with a print or a series of prints, that reflected this idea.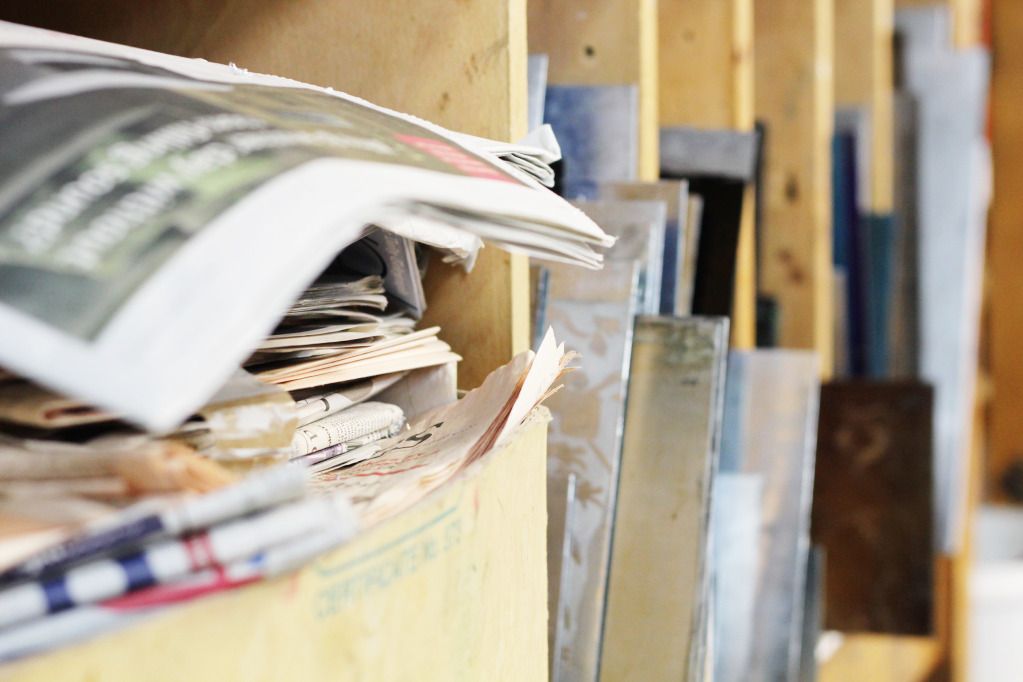 I've only ever done lino printing and mono printing before, and we were given the opportunity to try screen printing, etching or collagraph. My idea involved a lot of detailed line work, so I chose etching, as I believed this was the most suitable process.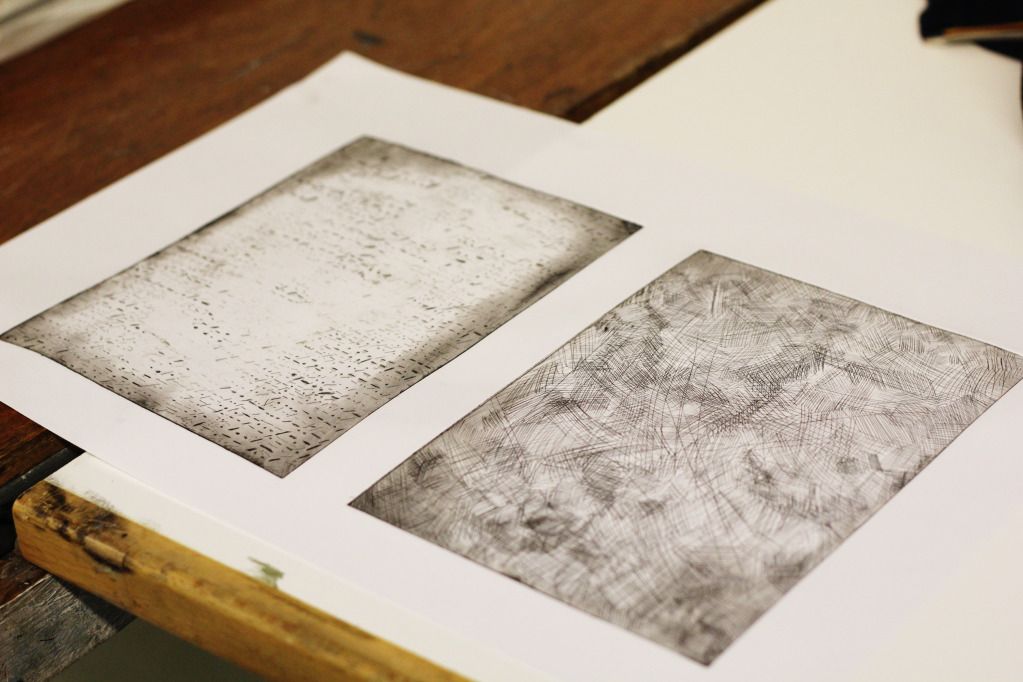 Here's a little peek of some of my early prints - I'm really pleased with how they turned out. I'm going to share more details about my idea and images of my final prints as soon as I have access to a working scanner!